Your own Payment gateway
Accept Payments with Multiple Payment Options
Give your clients the freedom and flexibility to make payments from their favorite payment platform i.e. Razorpay. Receive payments hassle-free anytime, anywhere. Ideal for Freelancers, Consultants, Professionals & Businesses.
Modes of Payment:
Over 100+ payment modes.
Net Banking from top 50+ banks,
UPI (Web Collect & UPI Intent),
Online Wallets, Credit, Debits Crads, etc.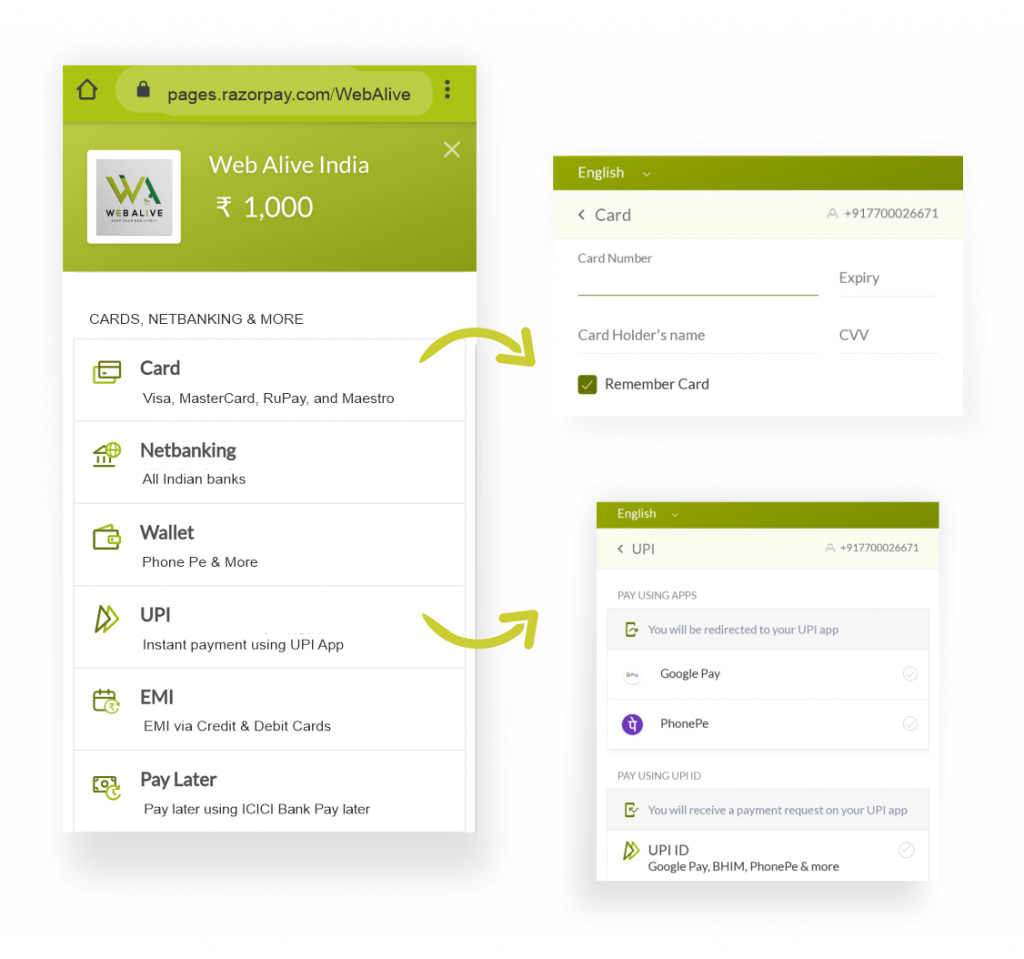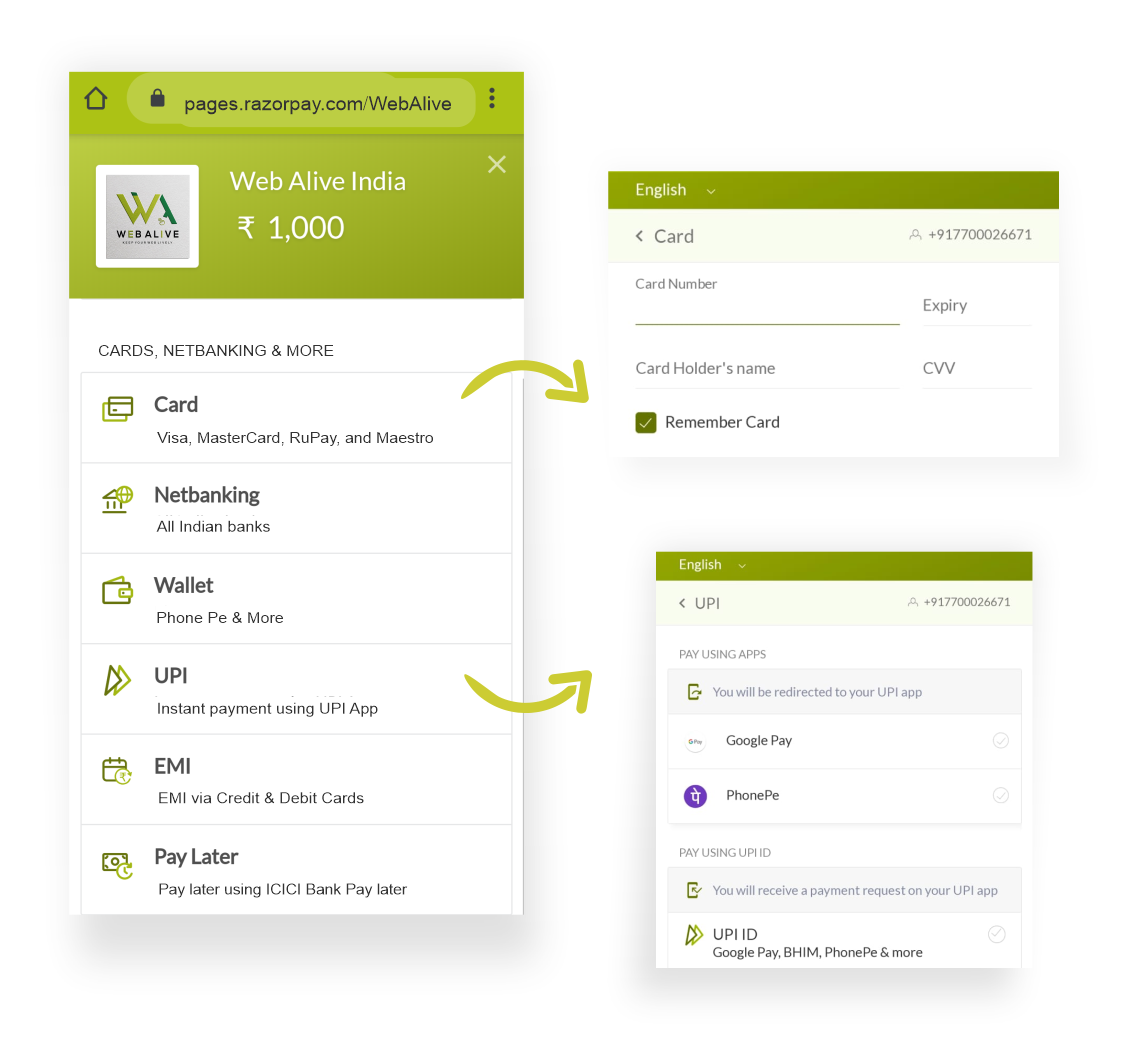 Simple but onboarding can be time-consuming for you. However, with our experience of onboarding hundreds of Individual and Business accounts, we can fasten the onboarding process for you and help you to avoid common mistakes that can delay your account activation by weeks or sometimes months. 
The Transaction fee for Payment Gateway is as follows:
•  2% on Indian Consumer Credit Cards, Indian Debit Cards, Net Banking from 58 Banks, UPI, Wallets including Freecharge, Mobikwik, PayLater etc.
•  3% on Diners and Amex Cards, International Cards, EMIs (Credit Card , Debit Card & Cardless), Corporate (Business) Credit Cards.
•  *GST as applicable on fee.
•  Zero Annual Maintenance Fees.
•  Your end customers do not need to pay any charges.
Brought to you by Razorpay
Trusted by 8 Million+ Clients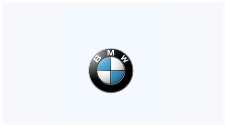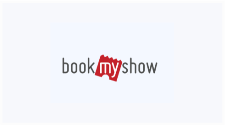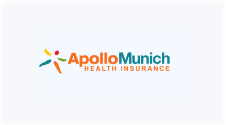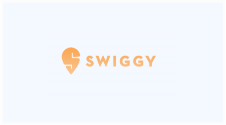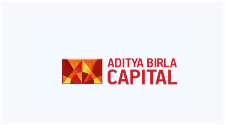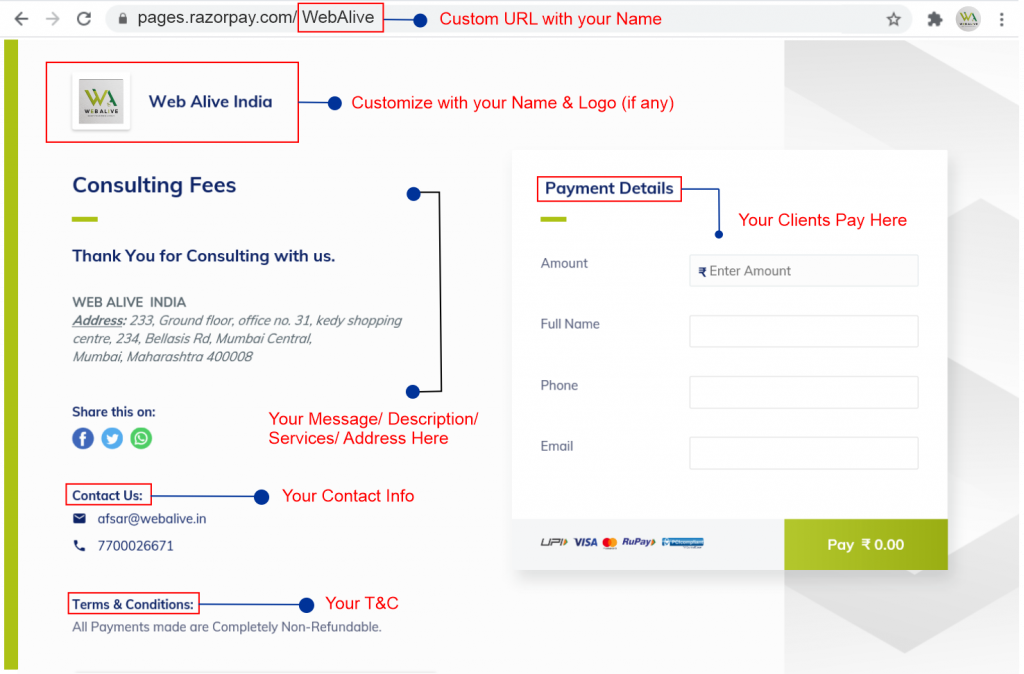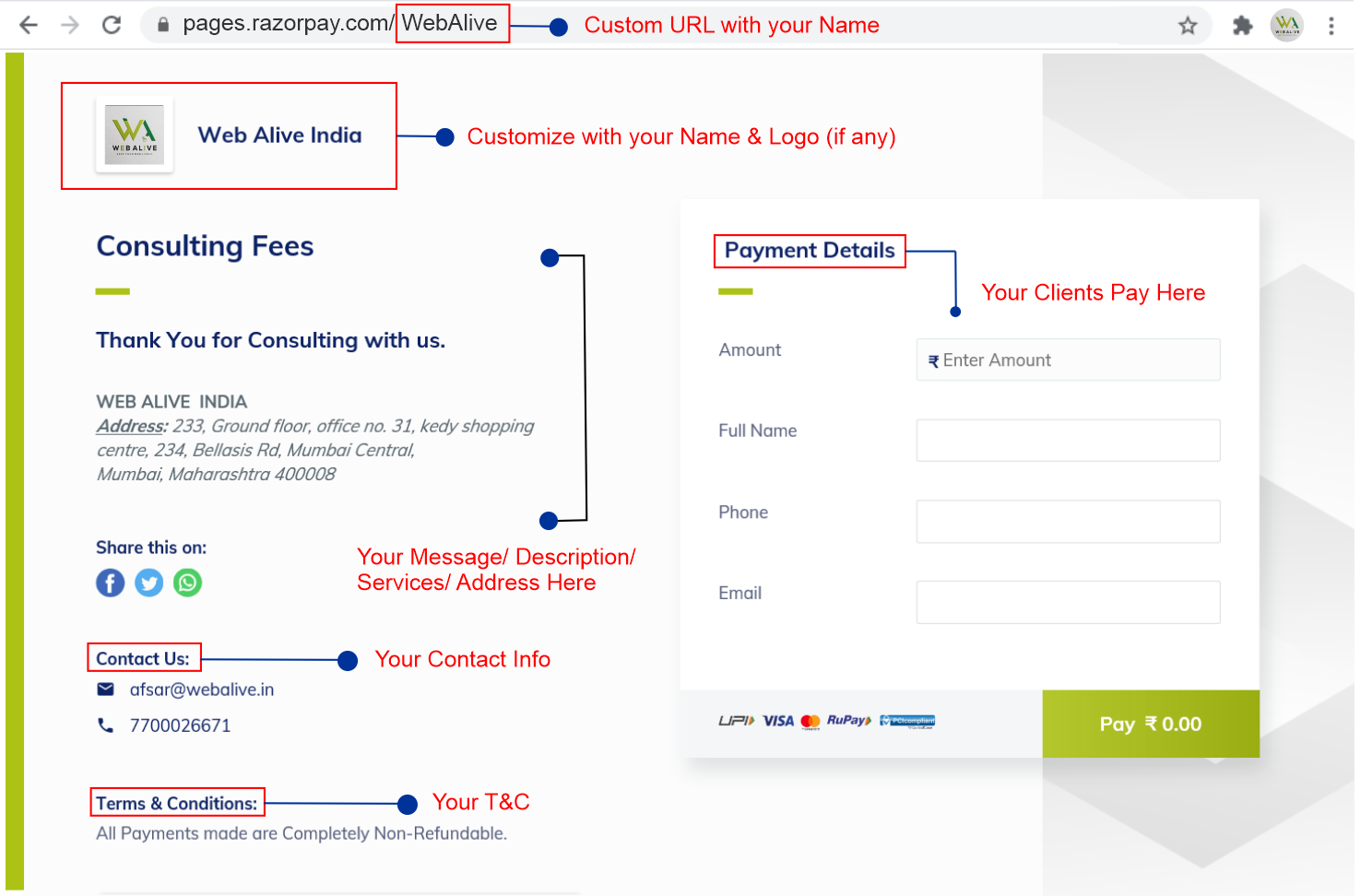 We Create Customized Payment Pages
Get started with accepting online payments securely (PCI-DSS compliant) within few minutes. One link where your customers pay and you both will be notified via email/sms.
Features:
  Unlimited Customized payment Page
  Send Payment links via SMS, WhatsApp, etc.
  Accept Advance & Partial Payment
  Create Recurring Payment
  Customized Invoice
  Dashboard to see Payment History
  No Annual Maintenance
Free
No Setup Fee

You can Set up a Razor pay account yourself for free
Registered or Unregistered Business
Sign Up
Rs 499
For Registered & Unregistered Business
One Time Setup Fee
Consultation & Guidance

Business Account registration & Setup

Submission & Verification of KYC

Creation of 1 Customized Payment Page

Follow-up with Razorpay Until account activation

Training material for Future Reference.

Website Integration
Get Started
Fill up the form &
Register with your details.
You will receive mail once KYC is approved.
03.
Payment Page Creation
Share your Link with Customers and receive payments.
Payments Credited to your Account in T+2 days
Safe & Secure
Free Payment Gateway Setup & Website Integration
With our Website Design Service
Get Started Here
Payment Gateway Setup Request
You must provide the OTP received on your email for email verification by our Payment gateway.
We will handover you the account id & password once the first settlement is done after the account is fully functional.
We will also do test payment to confirm amount is being deposited in your bank account before start accepting payments from your customers.
We will not be Liable or responsible for any changes/ modifications/ disputes or communication between client & the payment gateway provider.
Our role ends once the handover is done to the client.
Any further communication has to directly between you & the payment gateway provider.
Web Alive has Partnered with Razorpay for this service.
Our packages of Rs. 499 does not include Razorpay integration with your website. However, it can be availed for an additional fee. Kindly enquire with us for the same.
Offers and charges on transactional may change from time to time. You can stay updated here.