best in the industry
World's Most
Customized Digital
Business Card
Unlike visiting cards everything is just a click away & easily shareable with unlimited people at one cost. Available in PDF Version.  You can also get a Web Link of the same as an add-on at a yearly fee.
Choose from our 50+ Professional designs you won't find anywhere else.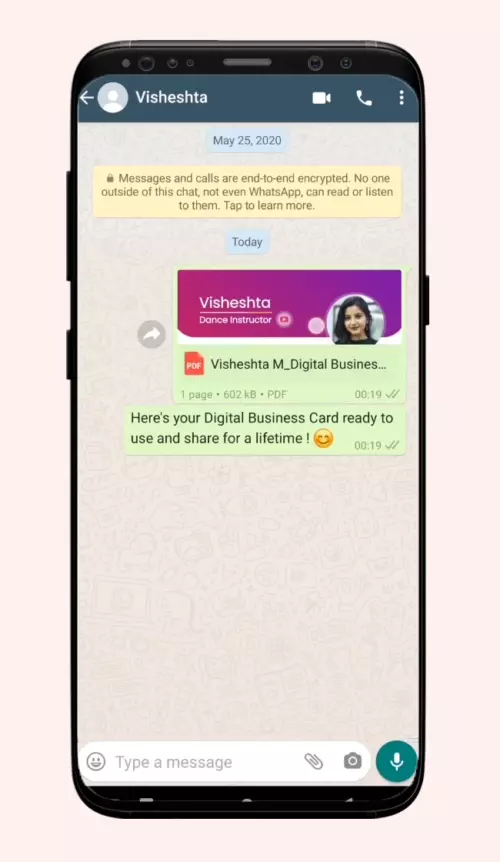 01.
Most Unique Designs Ever!
Designs you won't find anywhere else. Designs we Created! Unlike several others re-selling fixed templates.
02.
We Customize to match your Brand Look & Feel
Not just the Brand logo & colors, our Designers will Customize your Digital Card to match your brand look & feel.
03.
Trusted & Recommended by Industry Specialist
Rated 4.9 Stars out of 5 on Google endorsing our professionalism, quality, Responsiveness & value for Money. 
04.
For Professionals & Elite Businesses
Having worked with top-notch Professionals like Doctors, Advocates, Lawyers, Professors, Accountants, etc. Our Digital Solution Best fits them. 
Get yours
Make Once
use for a Lifetime
Our Digital Business Card Starts at ₹499 for the PDF version. No recurring Fee, You can use it for a Lifetime.
Better & professional Design Options than what's available anywhere else – Option to upgrade and design how you want and not limited to the fixed template.
No login – No Limitation of options – We Design for you.
Quick Glimpse
Our Portfolio
Clientele.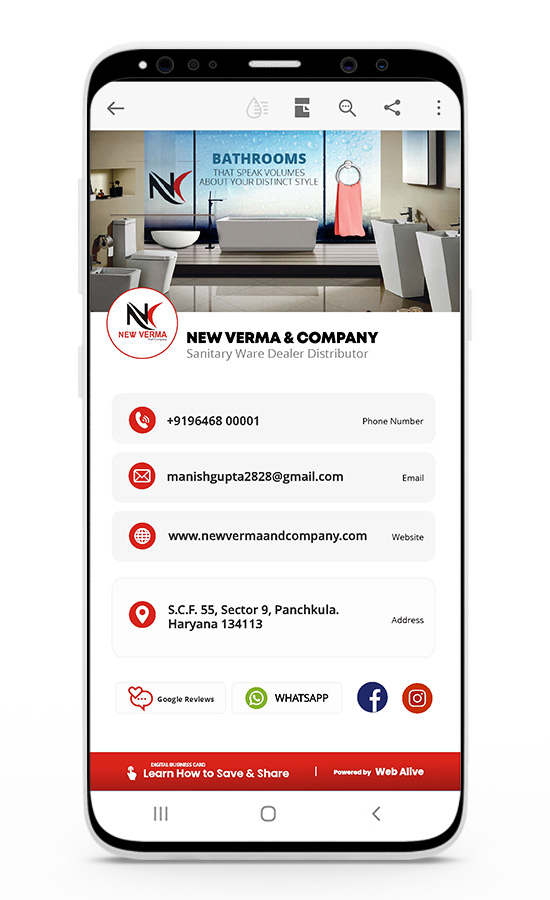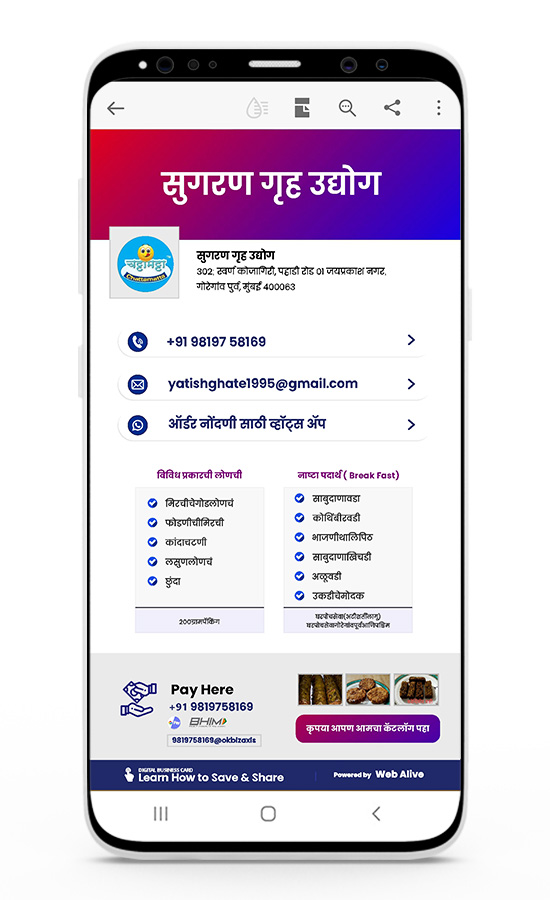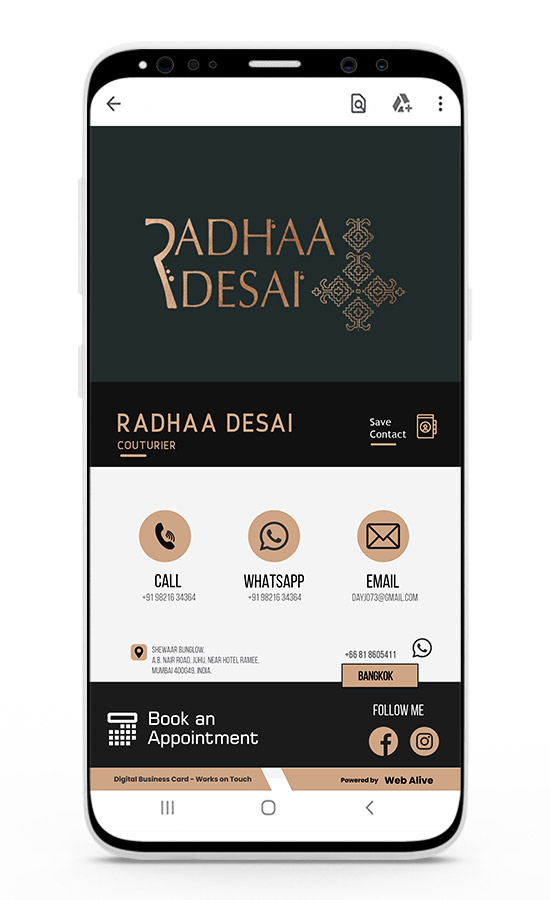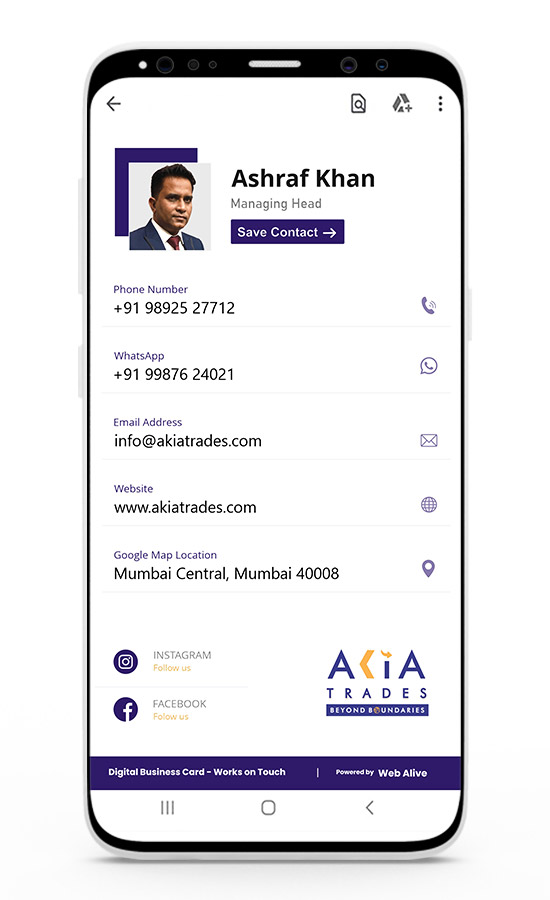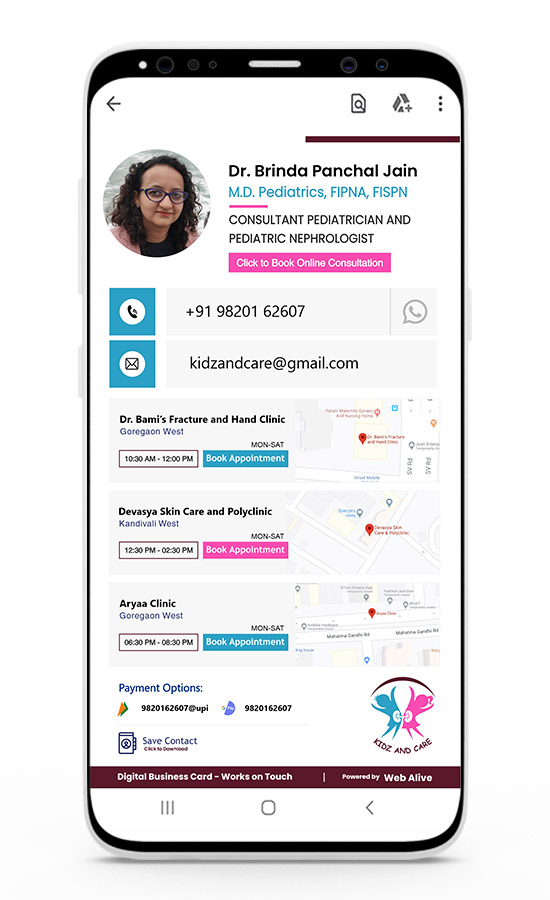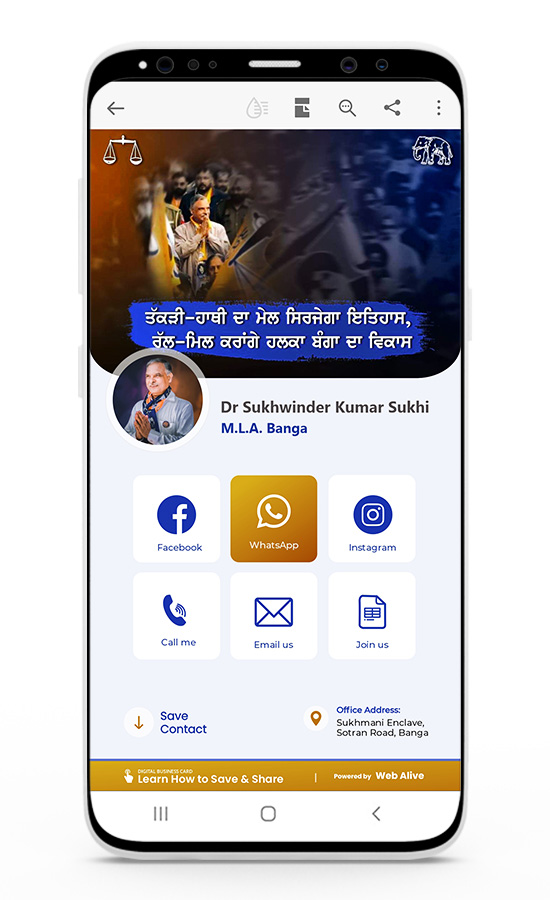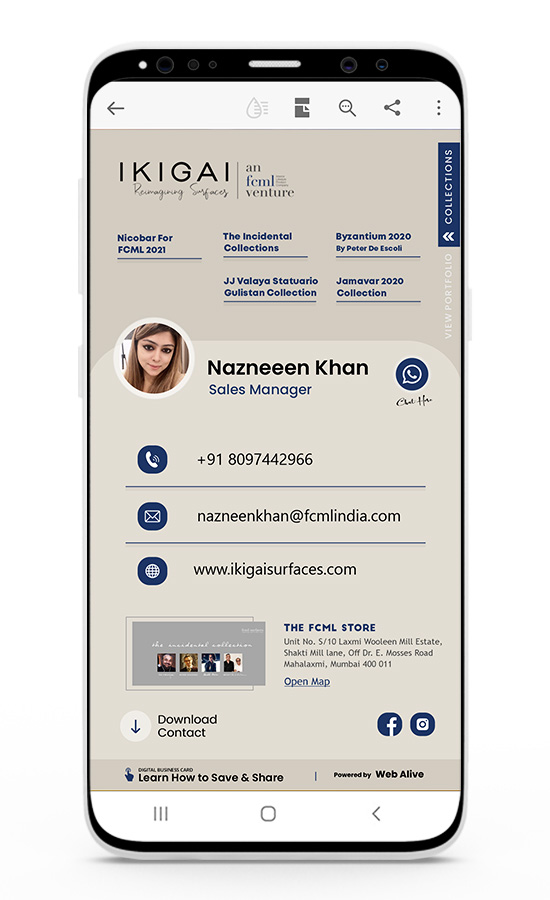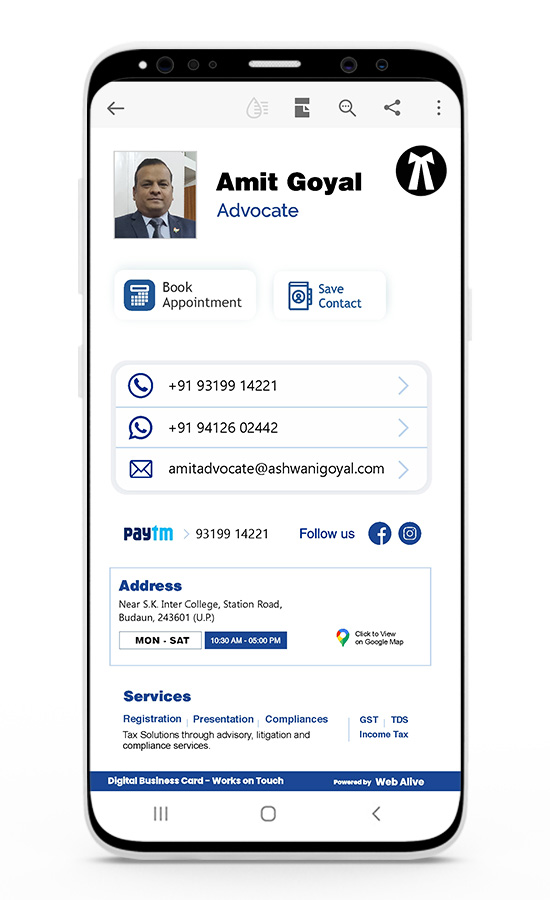 Choose from 50+ Designs
Health Care, Finance, Realty, Corporate, etc
Reviews
What Clients
are Saying
"Very good and novel concept. Takes away the need for physical cards. Can be shared with almost anyone who has a smartphone. The links work easily and are understood well by all."
"Got my business card done in just 1 day..happy with quality n prompt service..thanks "
Really good idea atleast in today's times when everything is going digital..Web alive did a very good job trying to cater to all my details and personalizing the card go me..Thumps up!!"
"Very sincere person, produced a very well designed card that has been very useful. I highly recommend their services."
Maximize your reach
Easy to Save & Share
Corporate Orders?
Get Bulk Discounts for Businesses & their Employees
Share your requirement and get customized recommendations from us.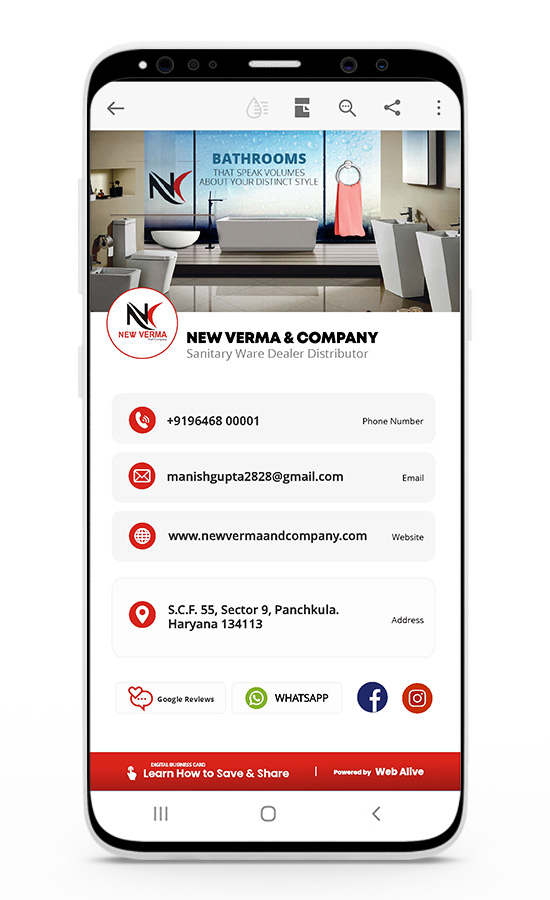 Advantages of Digital Card over Print Cards:
01.
Save Print &
Re-print Cost
Go Eco-Friendly – A Digital Business  Card costs less than one-time printing cost + You are Free to use forever.
02.
Add Call to Action
Buttons on your Card
Not just direct Dial or Open Web Links Attract more lead and conversion with Call to Action buttons like Book an Appointment, Order Here, or even collect Reviews and Payments.
03.
Instant WhatsApp
Without Saving Your Number
Anyone who has your Digital Business Card can chat with you even if they don't have your number saved.
04.
Increase Your
Social Media Followers
More Opportunity to connect with your client on their favourite platforms. With Clickable Social Media Links Get more likes & followers too.
Get in 1-3 Days
The Order
Process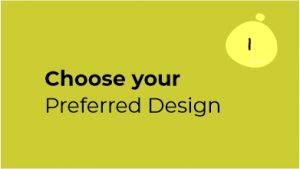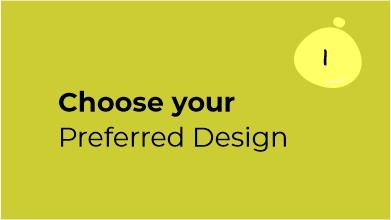 50+ Exclusive Designs to Choose
Day 1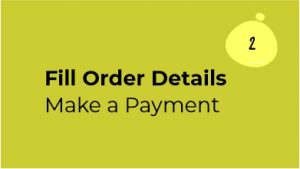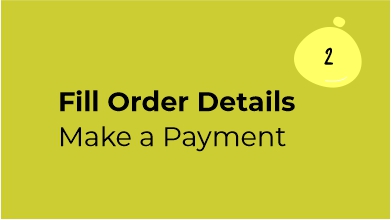 Secure Checkout
Day 1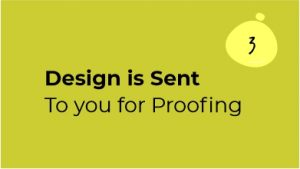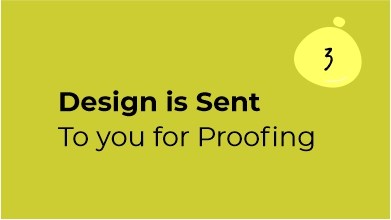 Approve the Design
Day 1-3
There is absolutely No charges or Annual Fee for the PDF Version. You can use for a Lifetime. However if you add-on Web Link there will be an Annual fee of ₹300
We will first send you for proofing before delivering final copy to avoid mistakes.
We will email or WhatsApp you based on the communication option you choose. It can take 1-3 days to complete an order.
You will be given a quote based on the time & efforts needed to make that revision. It could be as low as ₹150. One revision a year is complimentary if you opt for web version Add-on.
The biggest advantage of a web add-on is auto-update. Any revision made to the design will update instantly for the visitors on the web url.  You can also share on platforms PDF cannot be shared like Facebook, Twitter etc.
Yes, you can, however the basic design fee is still applicable. Yearly fee charged for the Web-Version is for us to maintain the server cost. 
Yes, We can customize as per your need. Minimum charges ₹1500 for first card.
Please contact us for Bulk Discounts on +91 91670 66039 or email us at [email protected]
.
Google Map: Open direction in google map - click on share icon - copy the link.
Instagram: your user name
Others: Copy web url
Our Approach
We Thoughtfully Customize Every Card
Hence we don't work on the automated system but our designers manually customize your design to give you your desired result.
Pick a Design you Love and we will customize it to suit your business need.
Choose from 50+ Designs made for Health Care, Finance, Realty, Corporate, etc