No active Selling
Share and Earn
Simply Share our Website link on Social Media, WhatsApp…etc., and if anyone buys from our shop page you get a flat commission.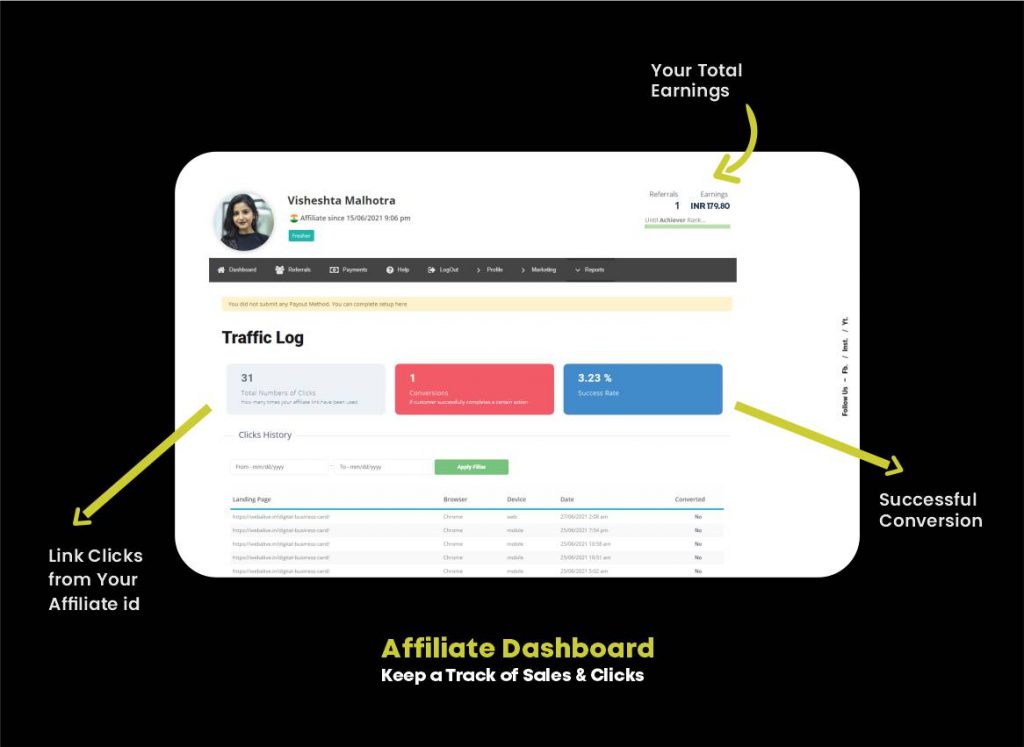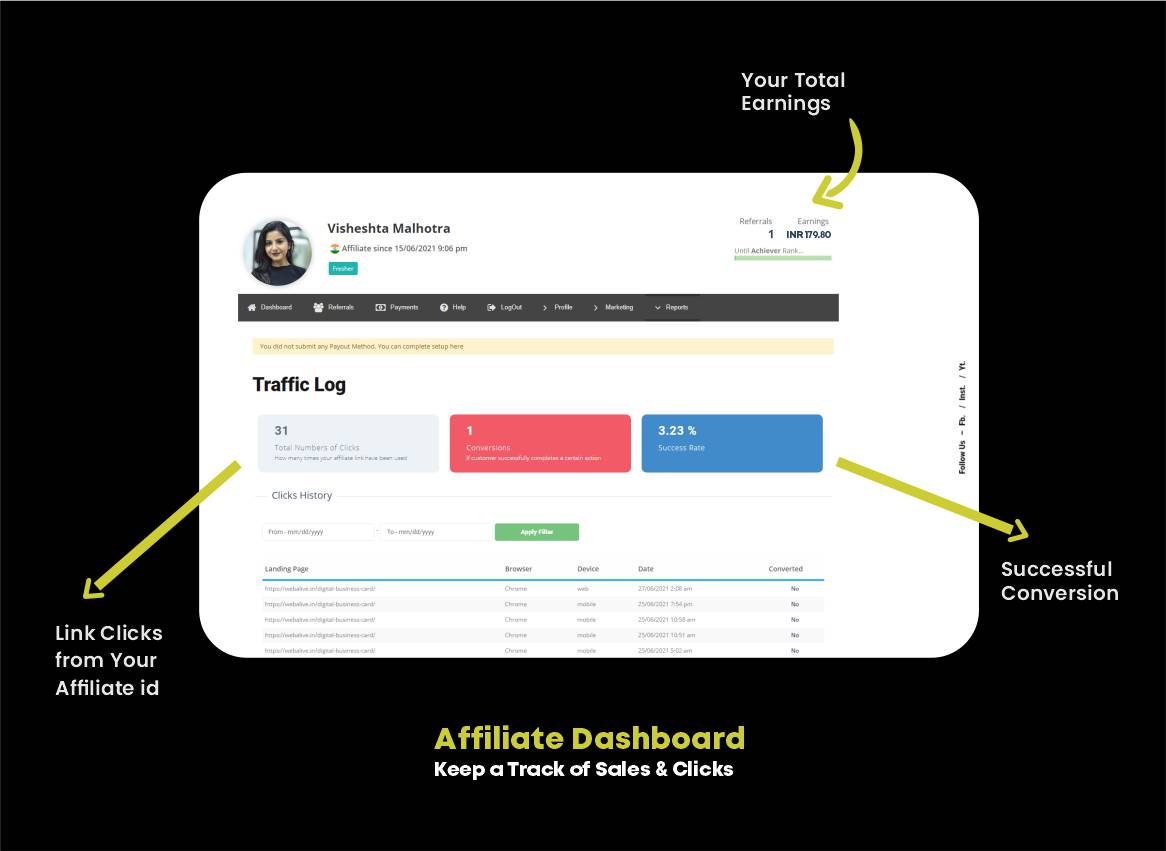 Our system is smart. You get sales credit even if your visitors don't buy the same day. You also get credit if your link is shared by your friend and there's a conversion. 
Every Affiliate id is unique that tracks your visitors. You can see the number of people who clicked your link to view our website and see conversions in your Dashboard.
The more you share, there will be more visits and the more chances of conversion, and the more you earn.
Join our affiliate program and start earning!