What will you get?
One Digital Business Card Customized within the purchased design with your Details. The final Copy will be delivered in a PDF and can be used for a lifetime with no recurring fee. The web version of the same design is also available as an add-on at a fee of ₹300 Yearly.
Design Includes:
Name, Designation, 3 Contact info of your choice + 3 Social Media Links, Profile Pic, Logo, One Call to Action/Appointment Link, 1 address, Timing, days, and Vcard.
Your card's theme will be your Logo Colours or default design colour if you don't give preference.
Like the design but Want more Customization? It's possible with our Exclusive upgrade Chat here to get a quote.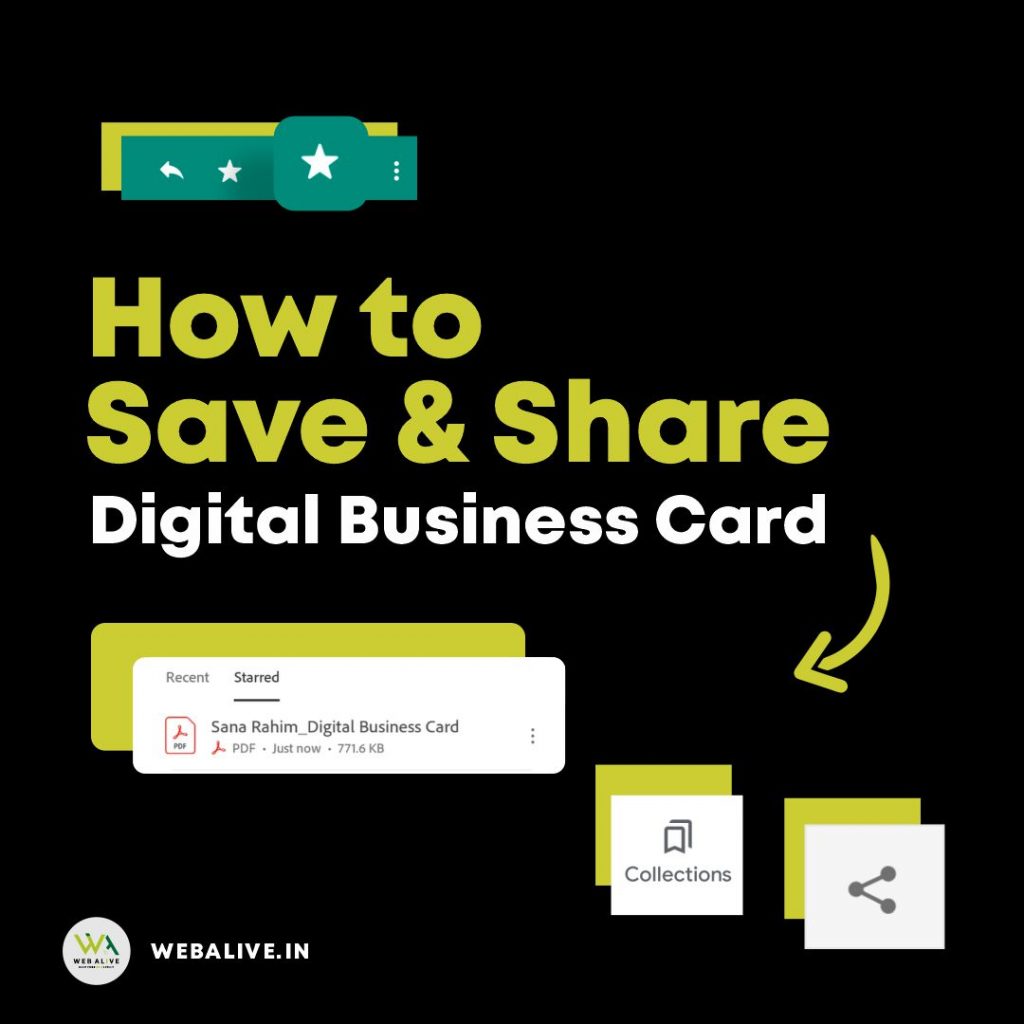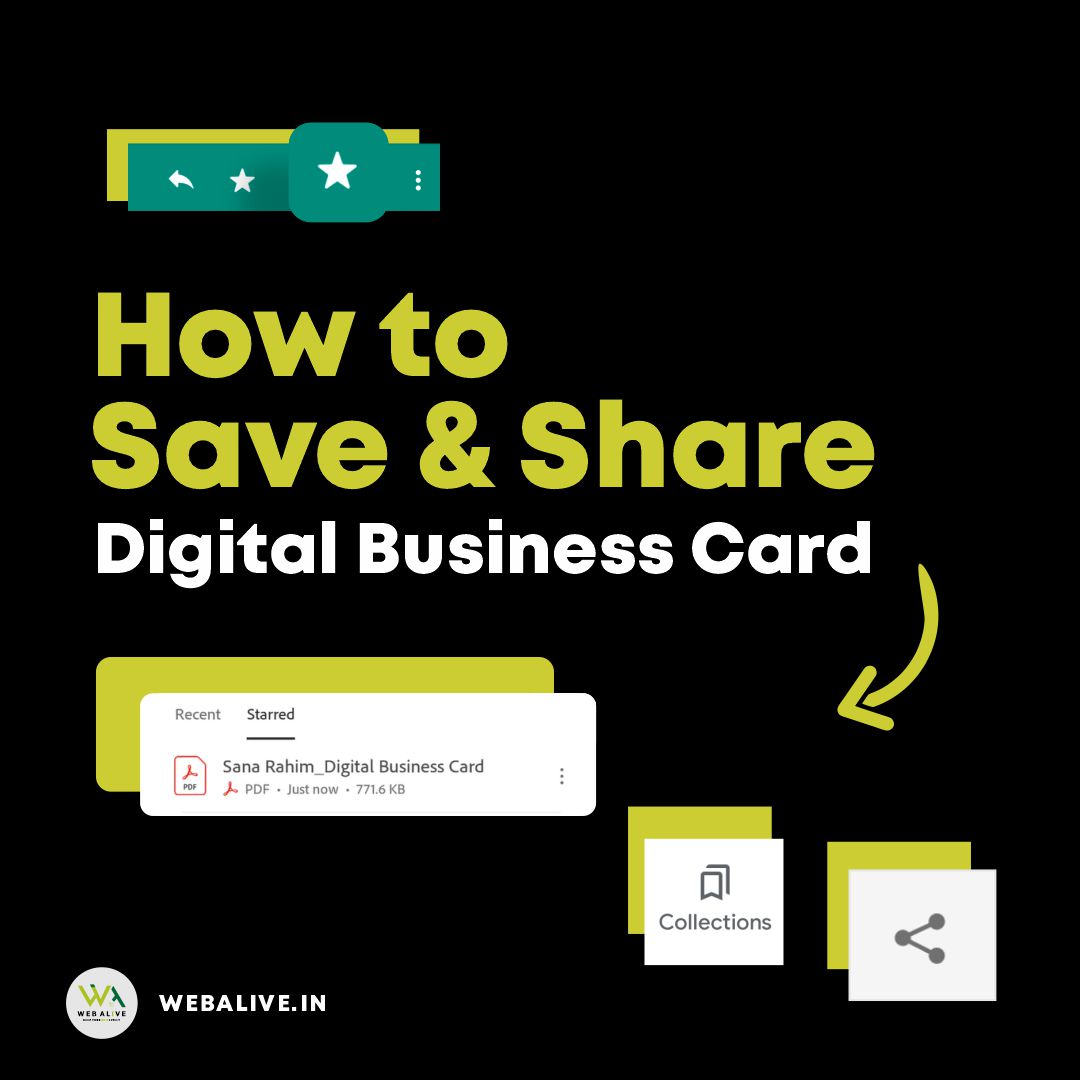 3 Ways to Save and Share Digital Business...
Read More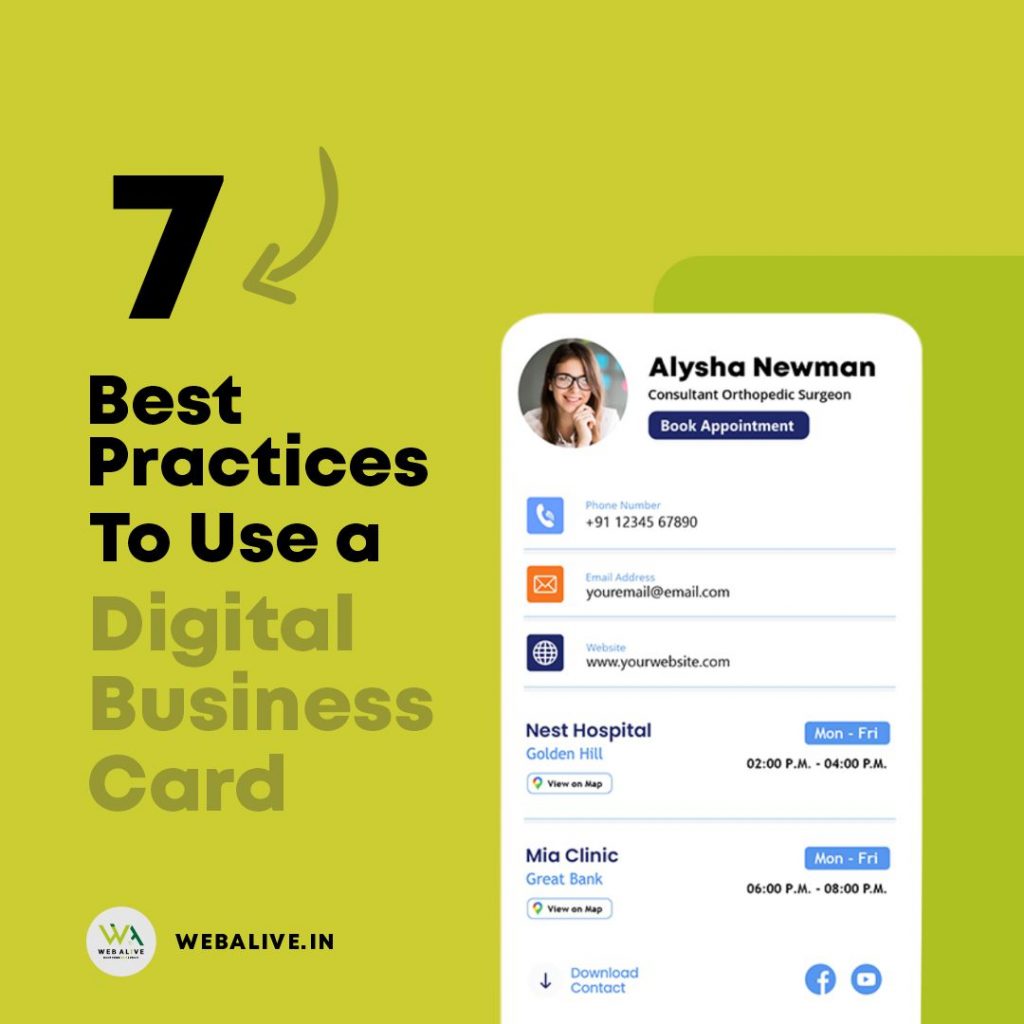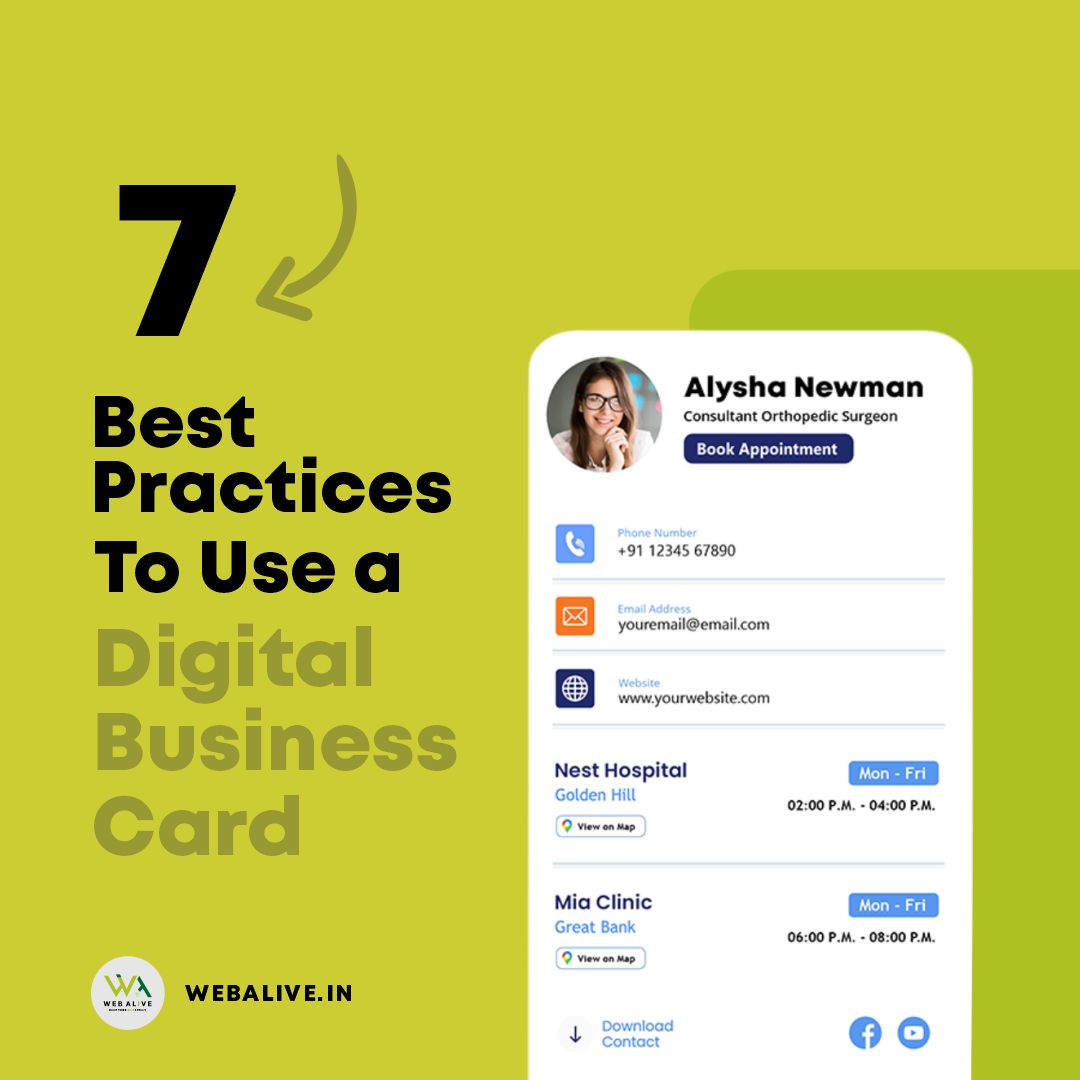 Make the Most of your Digital Business Card...
Read More
In PDF version you will get a PDF copy of your Digital Visiting Card. Likewise, with Web Version Add-on you will also get a Web url of you Digital Business Card (eg https://waav.in/yourname). Besides, they both have clickable links and comes with the same design.
I am not comfortable ordering online. So can I Speak to someone?
Is there an Annual Fee or any other Charges?
There is absolutely No charges or Annual Fee for the PDF Version. Therefore, you can use for a Lifetime. However if you add-on Web Link there will be an Annual fee of ₹300.
How about proofing and design delivery ?
We will first send you for proofing before delivering final copy to avoid mistakes.
We will email or WhatsApp you based on the communication option you choose. It can take 1-3 days to complete an order.
Do I need to Pay anything for Revisions?
You will be given a quote based on the time and efforts needed to make that revision. It could be as low as ₹150. Furthermore, one revision a year is complimentary if you opt for web version Add-on.
What is the Advantage of Web Version Add-on?
The biggest advantage of a web add-on is auto-update. In other words, any revision made to the design will update instantly for the visitors on the web url.  In addition to that, you can also share on platforms PDF cannot be shared like Facebook, Twitter etc.
Can I only Buy Web Version?
Yes, you can, however the basic design fee is still applicable. In Addition, yearly fee charged for the Web-Version is for us to maintain the server cost. 
What if I need more Customization or need in bulk for Corporate?
Yes, We can customize as per your need. Minimum charges ₹1500 for first card.
Please contact us for Bulk Discounts on +91 91670 66039 or email us at info@webalive.in
Where to find social media, GMap Link links, to send you?
Google Map: Open direction in google map and then click on share icon. Lastly, copy the link and share with us.
Instagram: your user name.
Others: Copy web url.
Place Order
Provide your Details you want on your Digital Business card based on Selected template and make a Payment.
Do the Proofing
We will get in touch with you for proofing to ensure all data and links are correct.
Design Delivered
Final Copy will be delivered in PDF via email or Whatsapp. A web Link will also be given if you have taken the Web Add-on.
1. The purchased Design (PDF) can be used & shared for a Lifetime without any Annual Maintenance Fee by one person. However, Web Link can be used by paying annual renewal.
2. None of the designs are exclusively sold to one client, Designs are Copyrighted by Web Alive and cannot be resold, redesigned, or redistributed by anyone. 
3. If you need a solution for a team or a company kindly contact us for bulk discounts.